Take these three steps to get your Raptive dashboard ready for the transition to GA4:
2. Enter it into your Raptive dashboard
3. Confirm that you have added Raptive as a Viewer to your GA4 property
Here's how:
1. Find your new property ID in one of two ways:
At the top of the page where you switch between properties:

In Admin > Property Settings (you can copy/paste it from here):

2. Add your GA4 Property ID to your Raptive dashboard
Once you have your new GA4 property ID, please enter it directly into your Raptive dashboard by going to Account Settings > Google Analytics > 'Site Name' GA4 Property ID. Type or paste it in, hit 'Save' in the bottom right, and you're all set.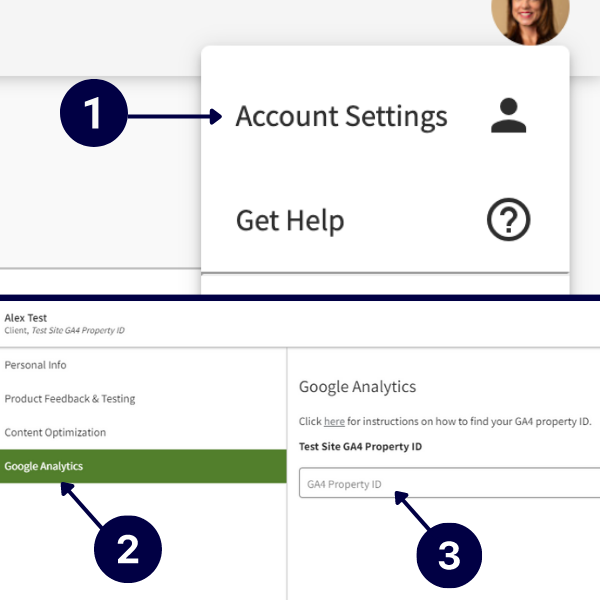 3. Confirm that Raptive has permission to access your GA4 data
We'll need to be added as a Viewer to your new GA4 property, just as we were for your UA property, to be able to pull your analytics information into the Raptive dashboard.
If you previously gave us permission on your Account level, then you may be all set — otherwise you'll need to give us access to the new property.
In your GA4 account, click into Admin > Property Access Management.

If you don't already have Raptive as a user, click the blue plus button and then "Add users".

In the email address field, enter the email address you used to give us permission to your UA property (check in your UA admin to grab that email address — reach out to us if you're not sure what to use).
Leave the box checked so we get notified by email, select "Viewer" for our role, then click the "Add" button.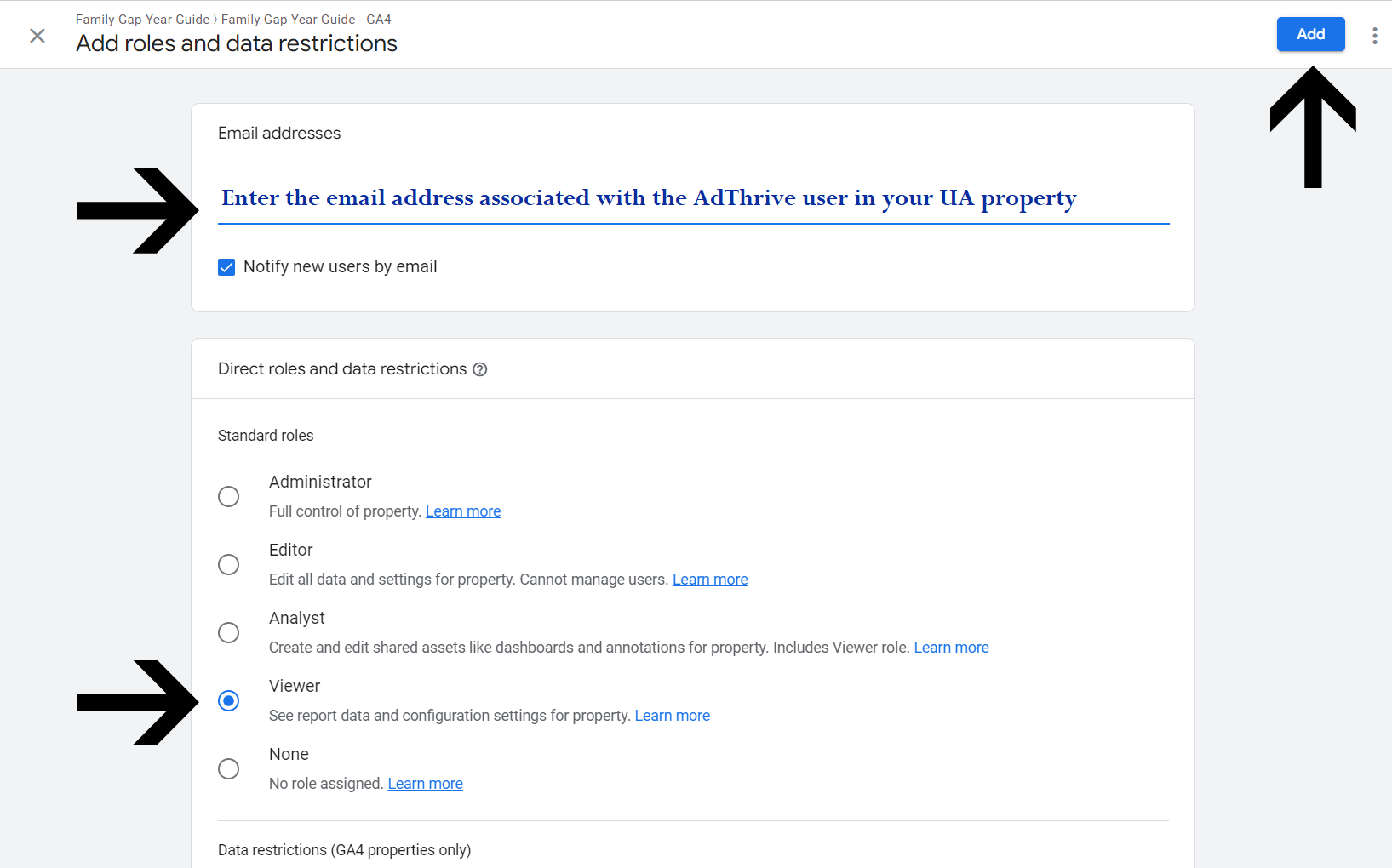 We'll start migrating creator dashboards to GA4 before July 1 and will keep you updated on what to expect before any changes occur. Please email support@adthrive.com if you have any questions.