Your Raptive dashboard provides lots of data on your earnings, and this information can be analyzed to help improve your site and maximize your revenue! To start, log in to your dashboard and click on "Earnings", then "Earnings Overview" in the left-hand sidebar.
On the Earnings Overview page, you can filter the data by whichever time frame you'd like, as far back as when you started with Raptive. When you adjust these dates, it also adjusts the data in every widget on the page.


You might want to look at yesterday's earnings to see how your site is currently performing, or you might want to look at your trends over the past 30 days. If you select the "Monthly" option, you can choose a year from the drop-down list, and the Earnings Overview and RPM/RPS Trends widgets will display totals for each month in that year.
The "Custom" option allows you to choose your own range of dates: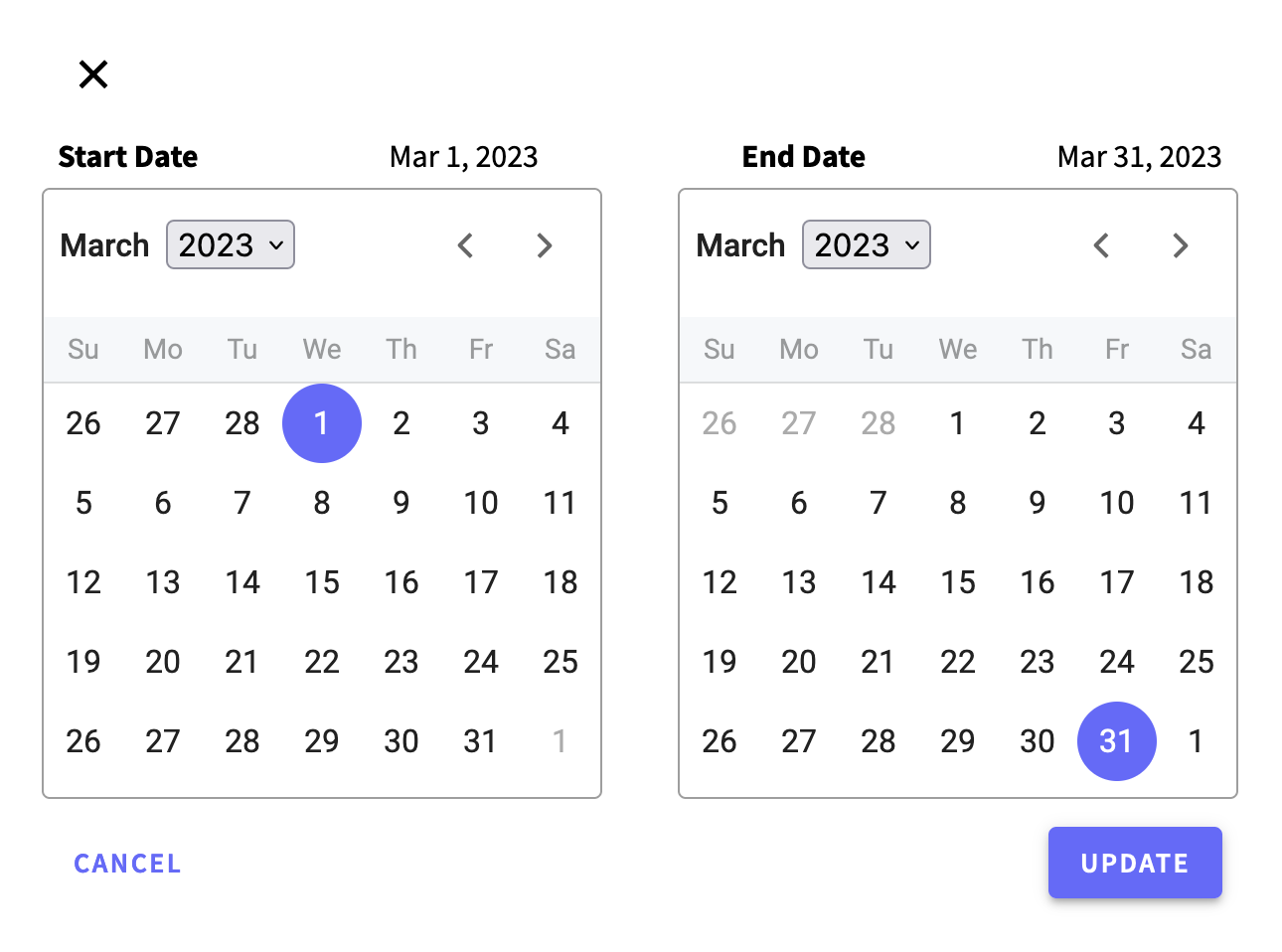 Included on the Earnings Overview page is a handy 'Export Data' option so you can download the data on this tab straight to your computer! Just click the green button in the top right corner.
The Earnings Overview widget shows your earnings and pageviews which you can view in graph or table format: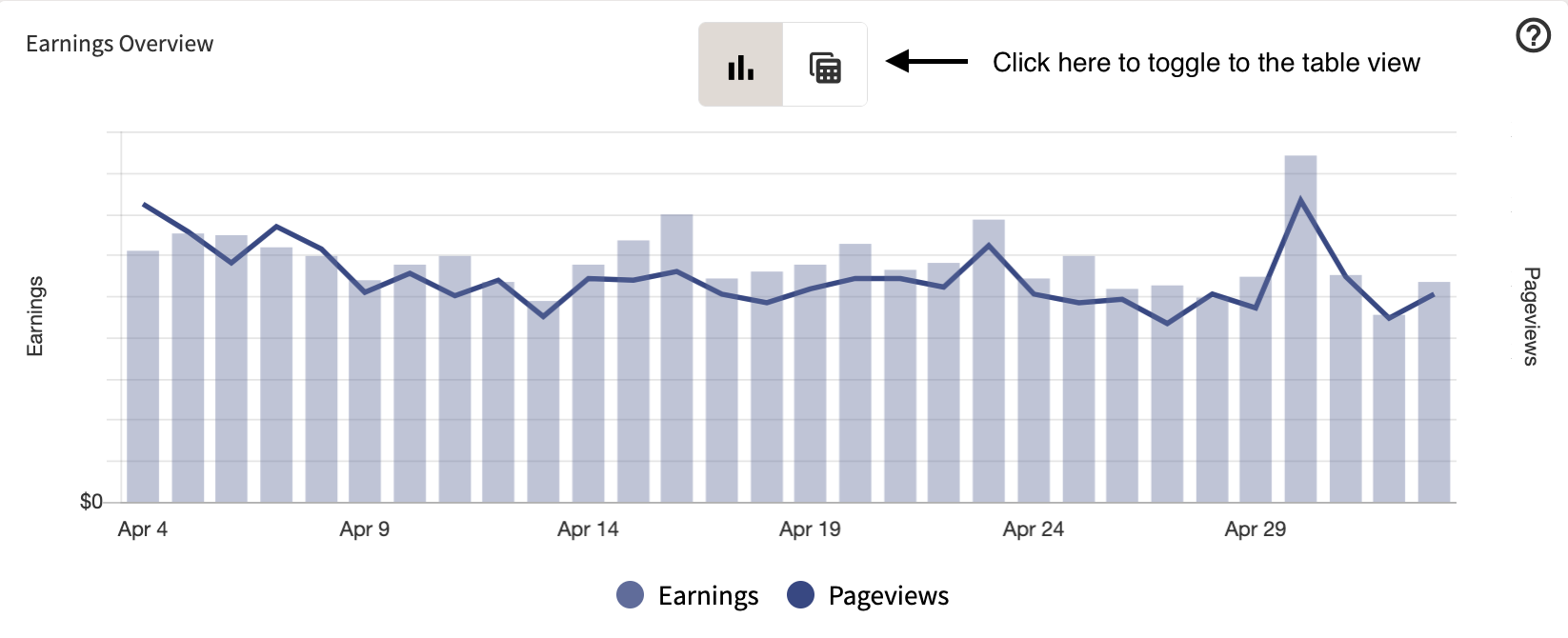 Next to the Earnings Overview, you'll see a breakdown of your earnings, RPM, and Page RPM for the date range you chose at the top of the page. Your dashboard defaults to showing sessions as the primary traffic metric. You can filter between sessions and pageviews to make it even easier for you to break down all the components of your RPM.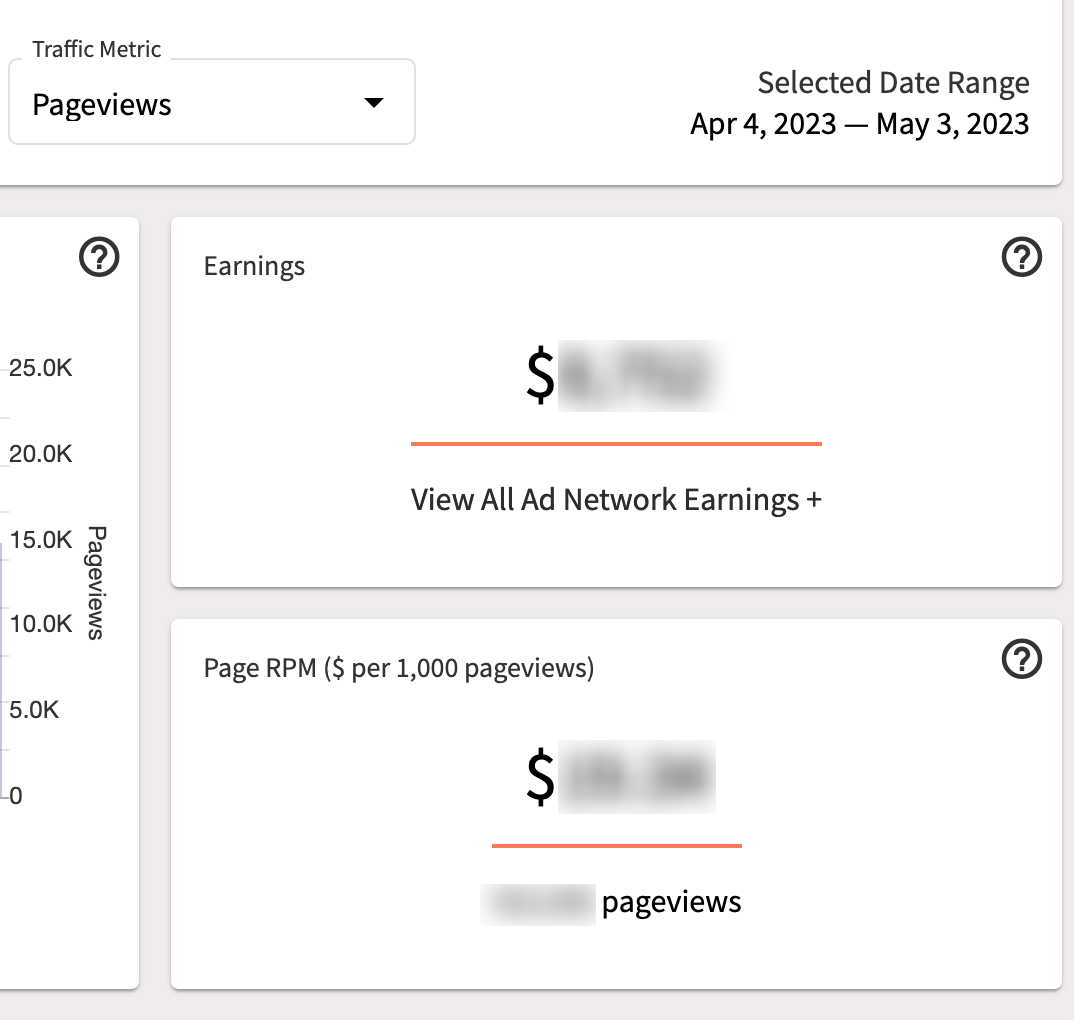 RPM (earnings per 1,000 sessions) and Page RPM (earnings per 1,000 pageviews) are how we track the performance of your ads as a whole. You can read more about the two metrics and what each is used for right here.
Looking for a breakdown of display and video ad earnings?
If you're running the Custom Video Player, click on the 'View all ad network earnings+' link to see monthly totals for AdThrive Media (display ads) and the Custom Video Player.
If you are running any additional ad networks that report in your AdThrive dashboard, they'll be broken out there as well:

You can also use this page to determine the amounts to expect from upcoming payments. Raptive pays out on a net-45 schedule, so earnings from January are paid out on March 15, February earnings are paid out on April 15, and so on.
The Revenue/Traffic Overview widget shows your RPM and Page RPM trends. You can view this widget as a graph or click the toggle button to see each day's RPM and Page RPM listed out in a table view.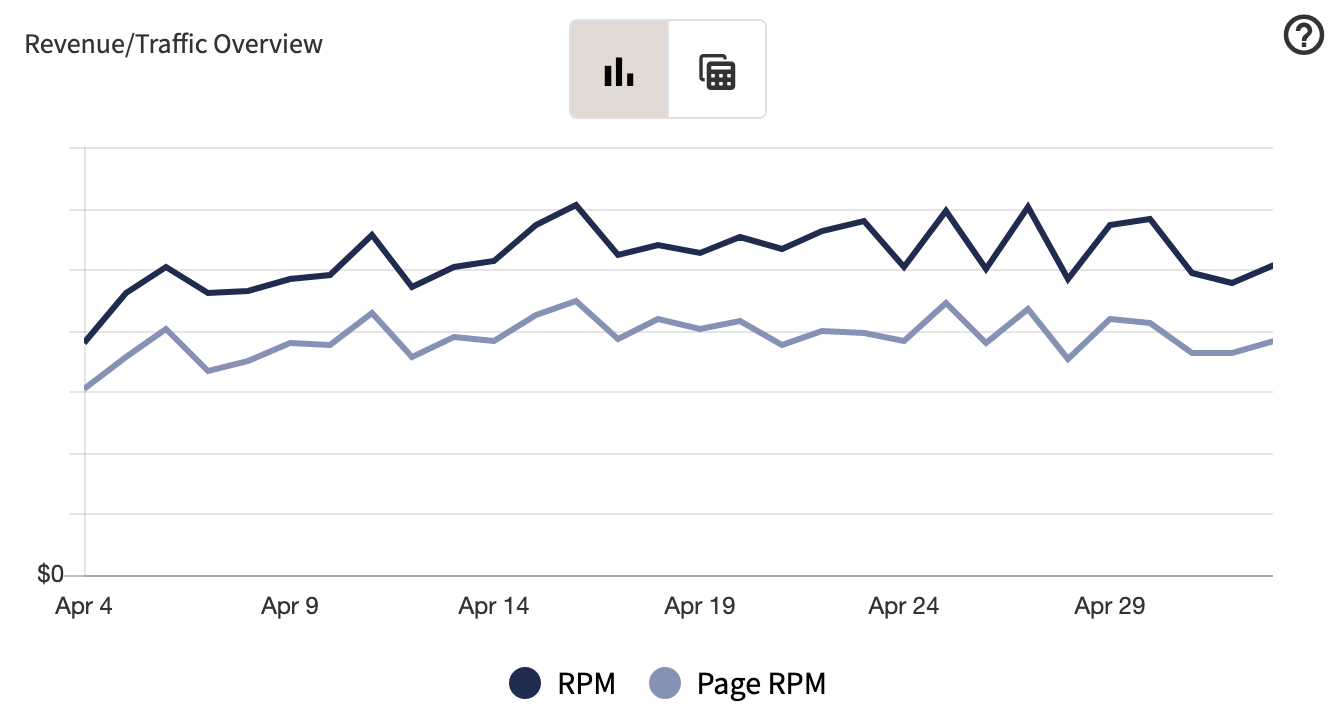 The Earnings By Device widget breaks down your earnings by the type of device your readers are using to view your site, and it includes the pageviews and Page RPM for each device type.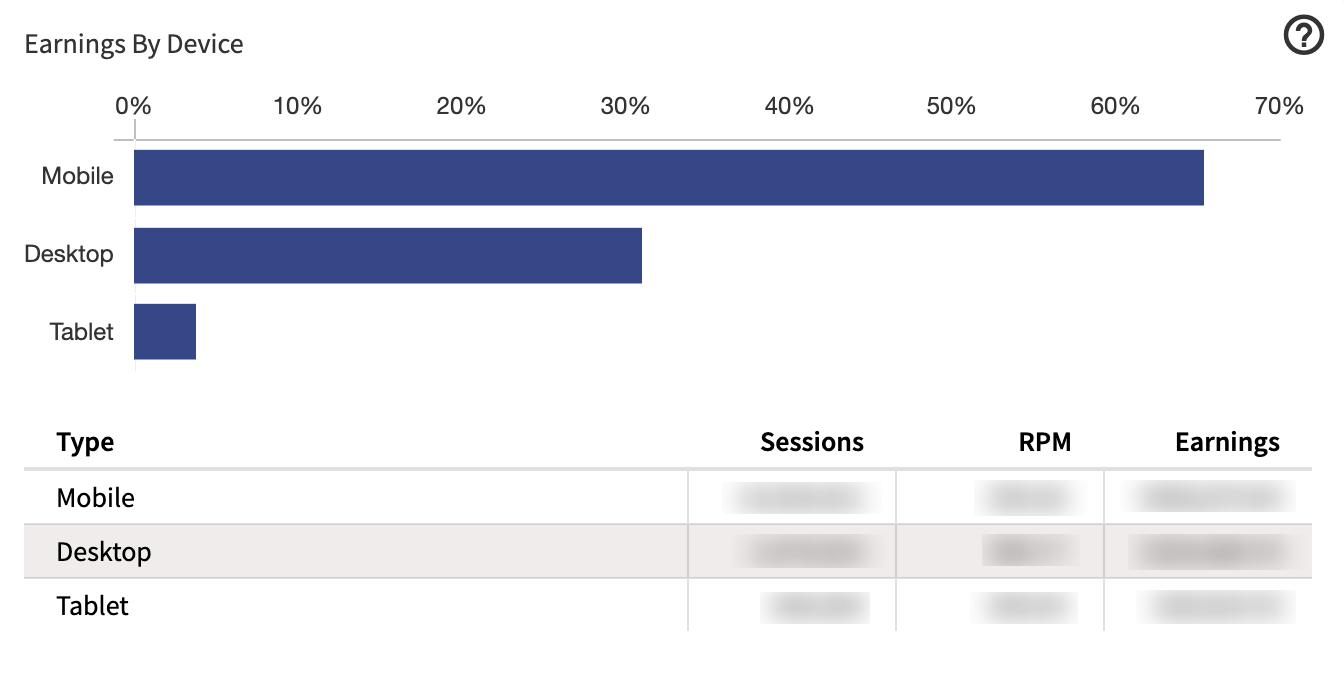 This gives you the best idea of where the majority of your earnings are coming from, allowing you to put your focus on optimizing your posts for the devices your readers are using to access them.
The Earnings By Ad Unit widget gives you a peek into the performance of the various ad units on your site, with details on their viewability percentage and revenue.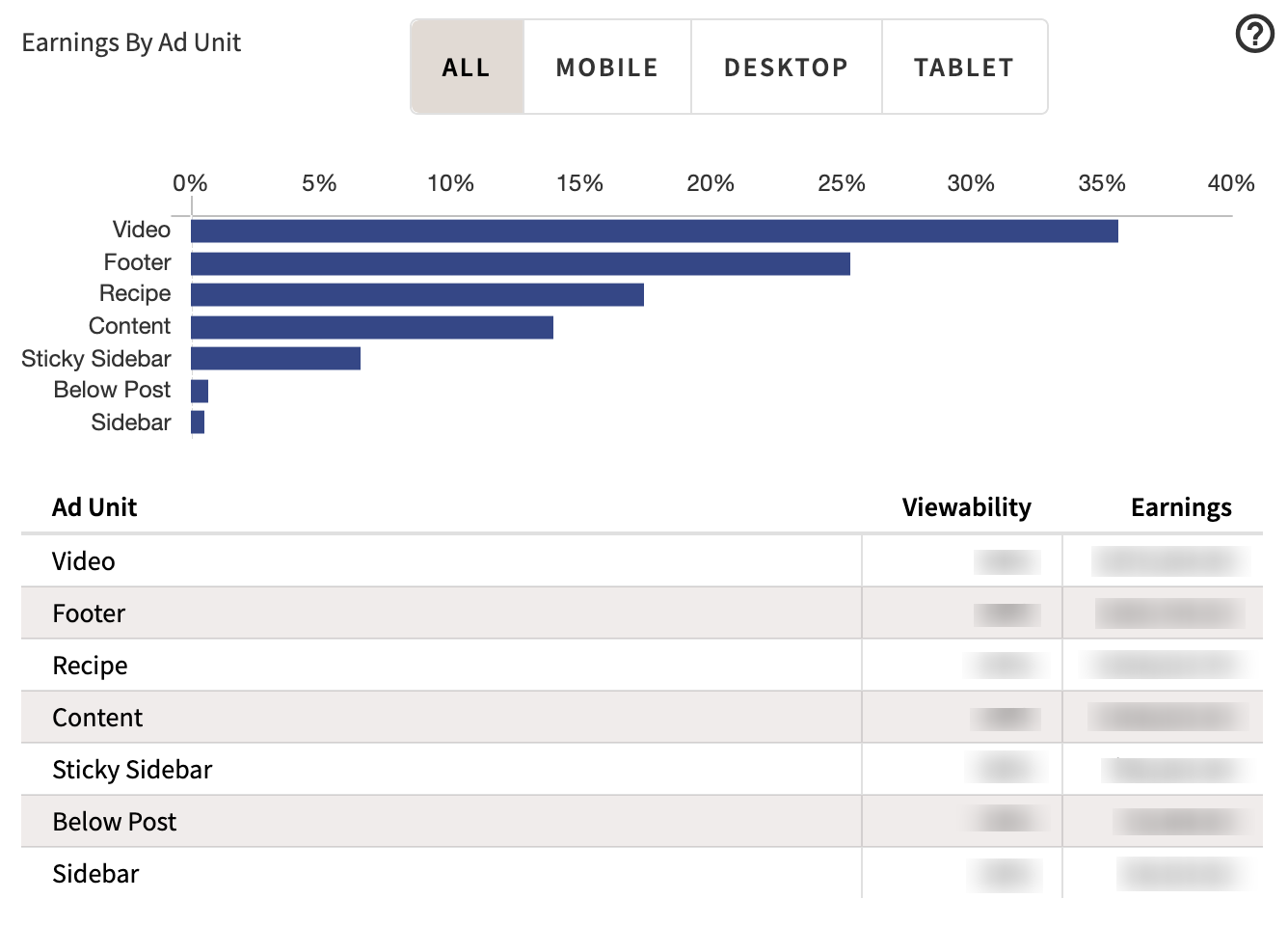 You can also view this data by device (desktop, mobile, or tablet). Note that multiple sidebar or content ads will show up as one ad unit type.
Lastly, if you monetize your videos through Raptive, the Video Earnings widget shows earnings from your Playlist and Related video players.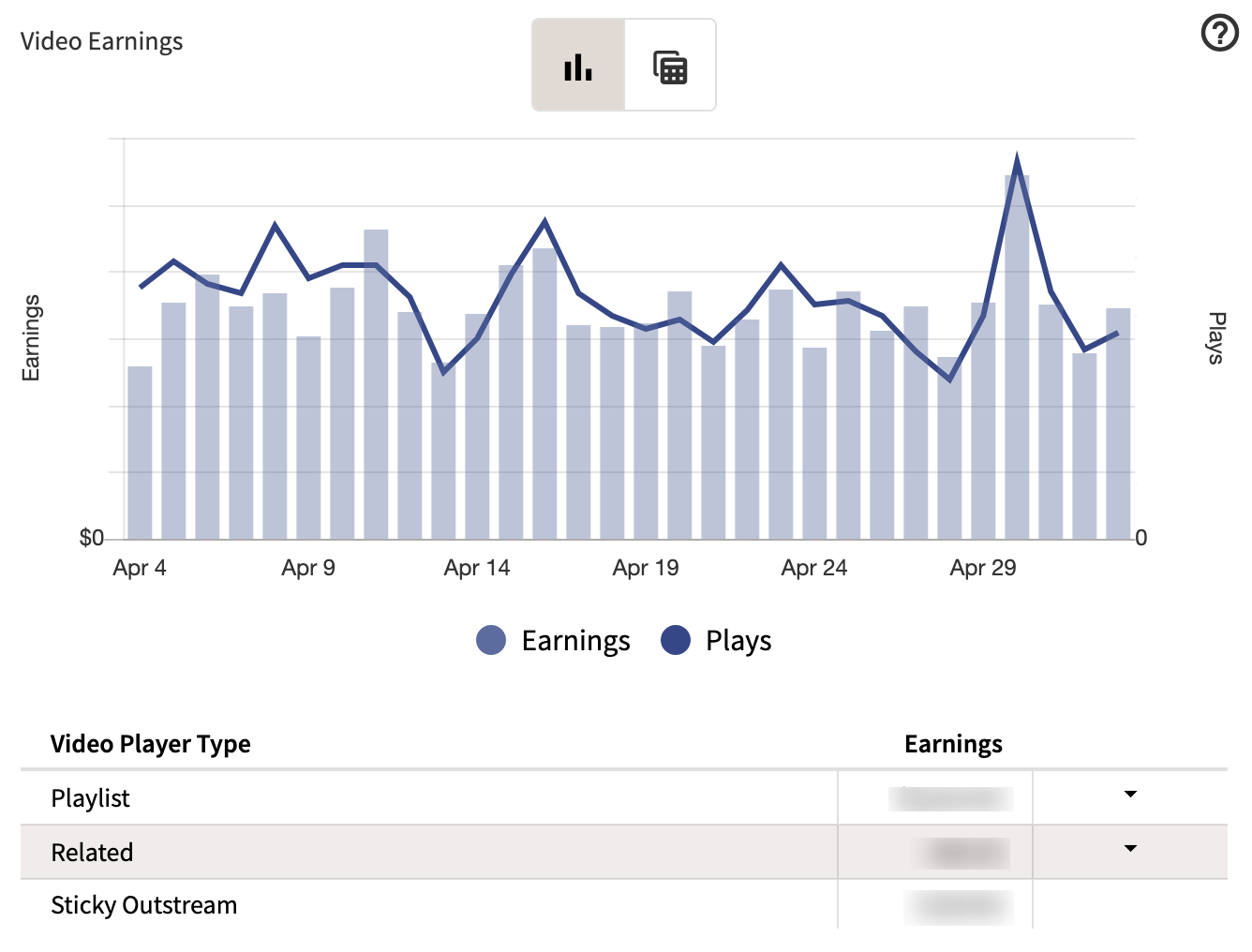 You can make changes to your ads with the goal of increasing your earnings via the Ad Preferences page in your dashboard. For ideas on how you can improve your site to maximize your earnings, visit our section on Site Optimization.