We use Track1099 to send 1099s electronically in mid-January to the email address listed in your payment profile (Payments > Payment Info) in your Raptive dashboard.
What does the email look like?
Subject: 1099-MISC from AdThrive, LLC
From: Track1099 1099 & W-2 <no-reply@track1099.com>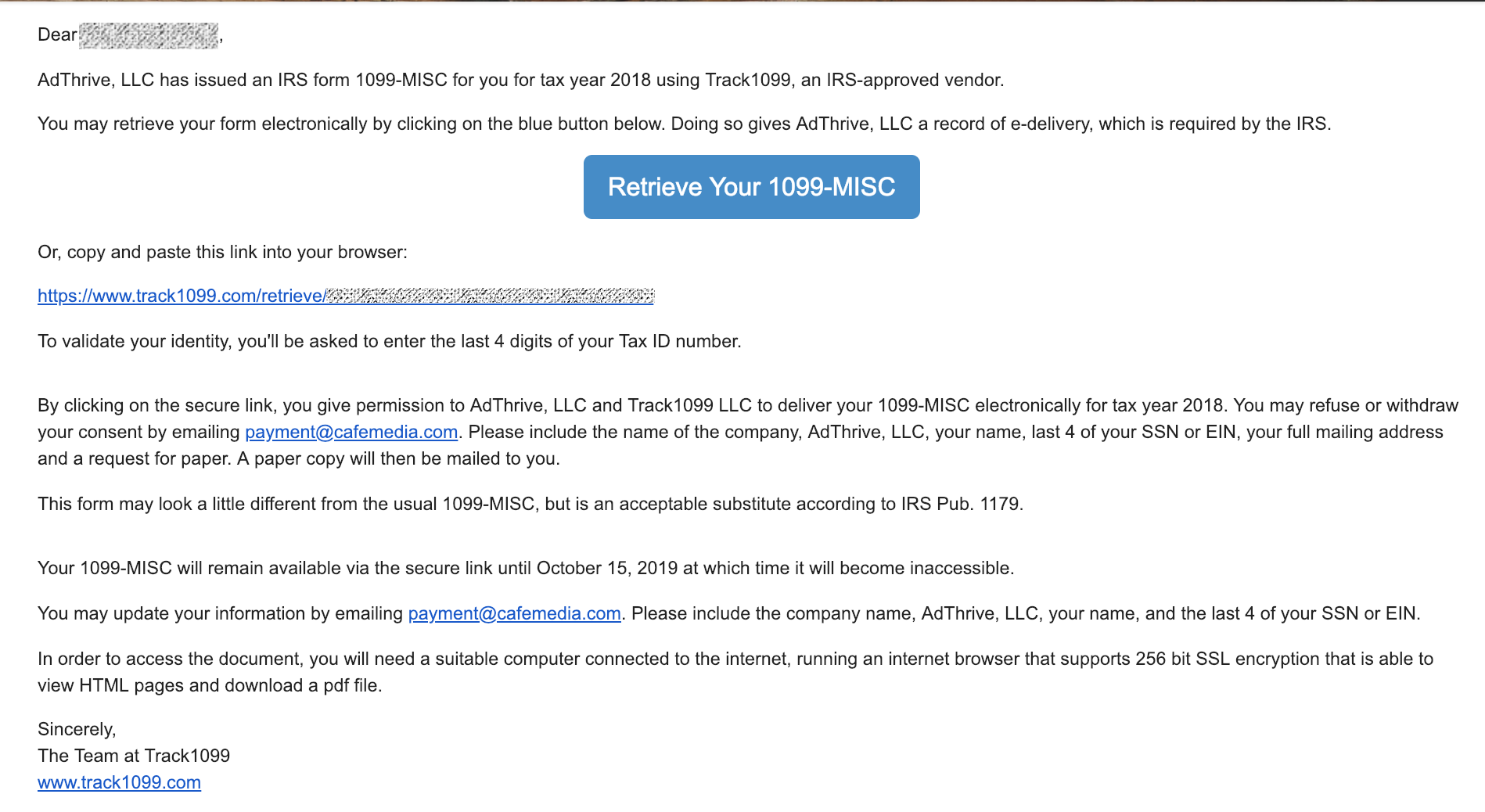 Need help finding the email? Make sure to check your spam and promotional folders first. Still no luck?
Let us know!
Once you click the large blue "Retrieve Your 1099-MISC" button, a new window opens up on this page:

Verify your identity by entering either the last four digits of your Social Security Number (SSN) or Employer Identification Number (EIN), whichever was used to fill out your W-9 in the Raptive dashboard.
You can check for that by logging in to your Raptive dashboard and navigating to Payments > Payment Info from the menu. Click through to Page 3: Tax Forms, and click "To view the information you submitted, click here." Under "W9 Form Details," it will list which tax identification number you entered on the W-9 form.
After you're logged in, your 1099 form will load, and you can choose to download or print it. Nice and simple!