We share lots of useful information on the Raptive blog, and sometimes we create exclusive content just for Raptive creators to help you grow your business and increase your revenue.
Unlocking publisher-exclusive content has never been easier — it's now linked to your Raptive dashboard login!
When you come across publisher-exclusive content, you'll see this widget: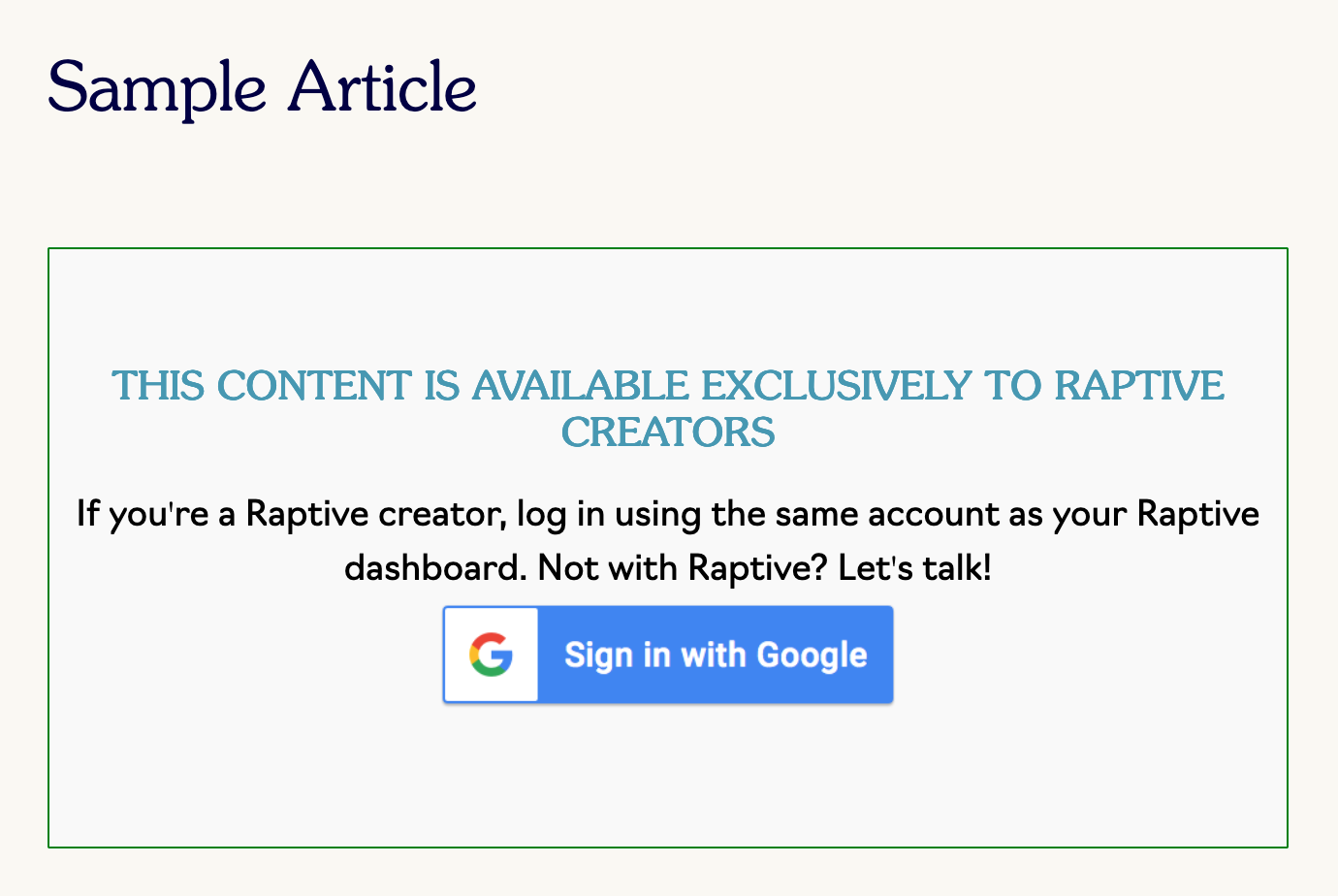 Simply sign in with the Google account associated with your Raptive dashboard, and you're in!
Once you're logged in, any additional publisher-exclusive content will be viewable. If you log out or clear your cache, you'll be presented with the sign-in prompt again the next time you attempt to access exclusive content.
Having trouble?
If you're running into issues logging in, try these easy troubleshooting steps! If you'd like to change the Google account you use to access your Raptive dashboard, just reach out to us so we can update that for you.