Ever wondered how to reach the right person at Raptive?
Never fear! You can reach someone who can help, every time, by submitting a ticket right here in our Help Center. You can also submit a ticket directly from your own dashboard by clicking the blue 'Support' button in the lower right corner.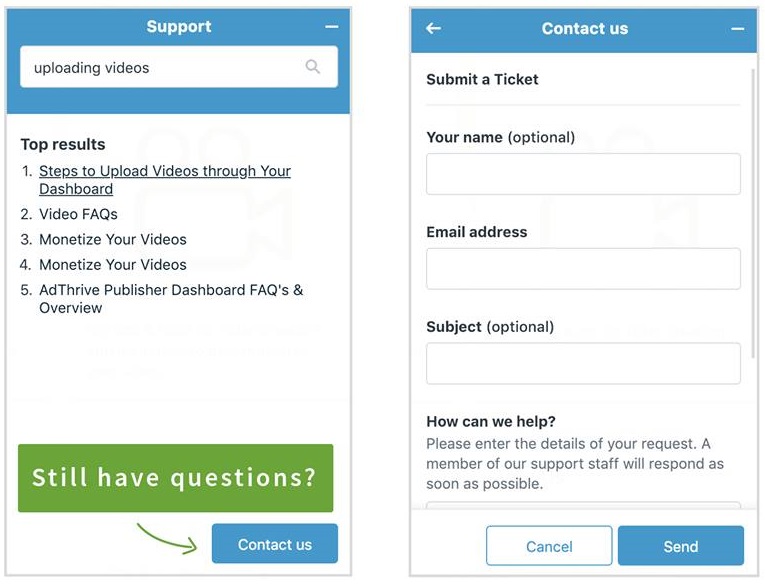 You can also reach our team at support@raptive.com, and responses will hit your inbox from that email address.
Your message will go to the same central system our whole team monitors, so your questions get to the perfect people to help in every scenario, and you get a response as quickly as possible!