Step 1: Uploading video
In your publisher dashboard, visit the Videos page* and select "Upload videos" to access the video upload tool.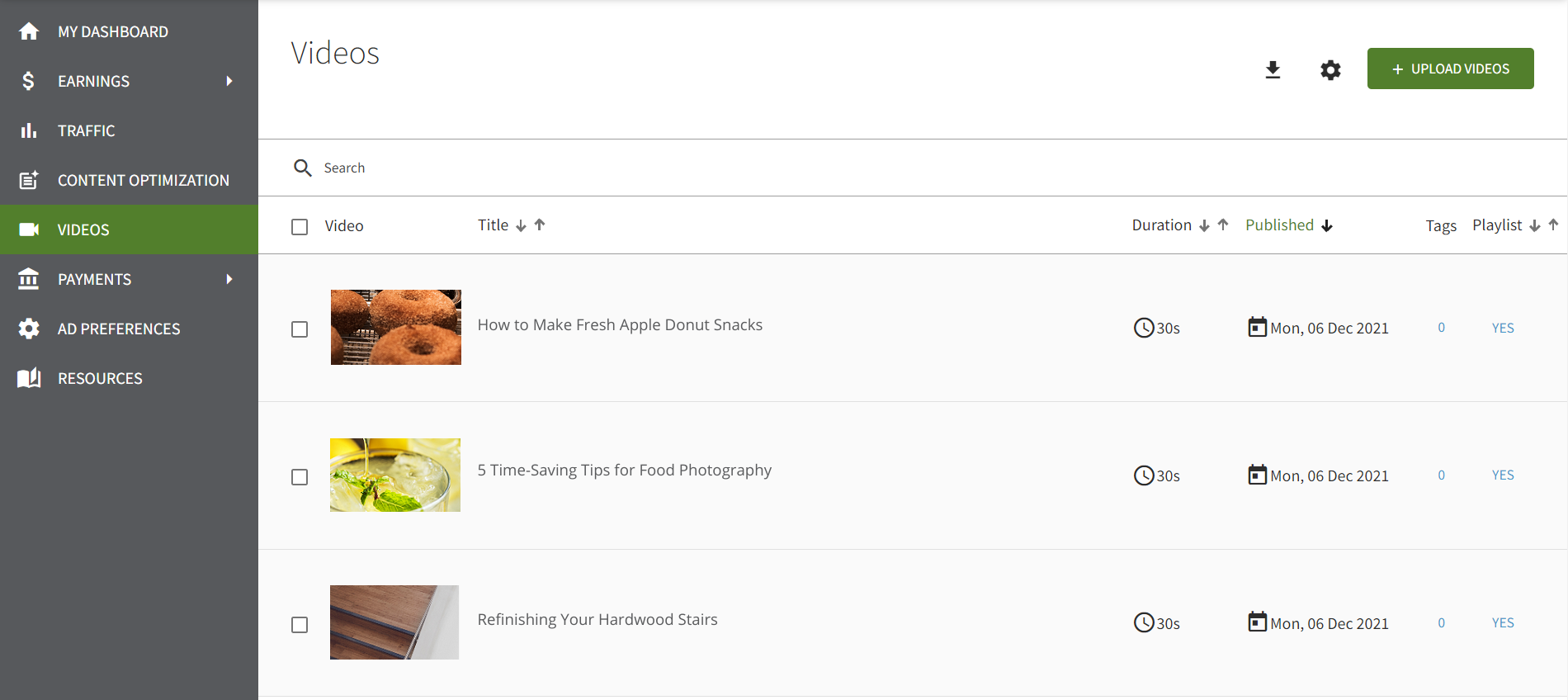 If you don't see Videos available in your dashboard, reach out to the team.
Video upload requirements
This upload feature accepts .mp4, .webm, and .mov file types
The maximum file size is 1.2 GB, with a recommended file size of 25-35 MB per minute
Our ad partners require videos of at least 30 seconds long
You can upload up to 10 videos at a time
Large video files or bulk uploads can take up to 30 minutes. While the video is uploading, you can continue to navigate around your dashboard, but don't refresh the Videos page – this can interrupt the upload.
Step 2: Fill out the video details
After the video upload is complete, hover over the video and click "Details" to access the video settings.
On this page, you can:
Add or edit title, post URL, or description
Set or upload a thumbnail image
Add a closed caption file
Edit video settings such as adding it to a playlist, adding tags, updating the publish start date and time, or check the box to exclude it from your video sitemap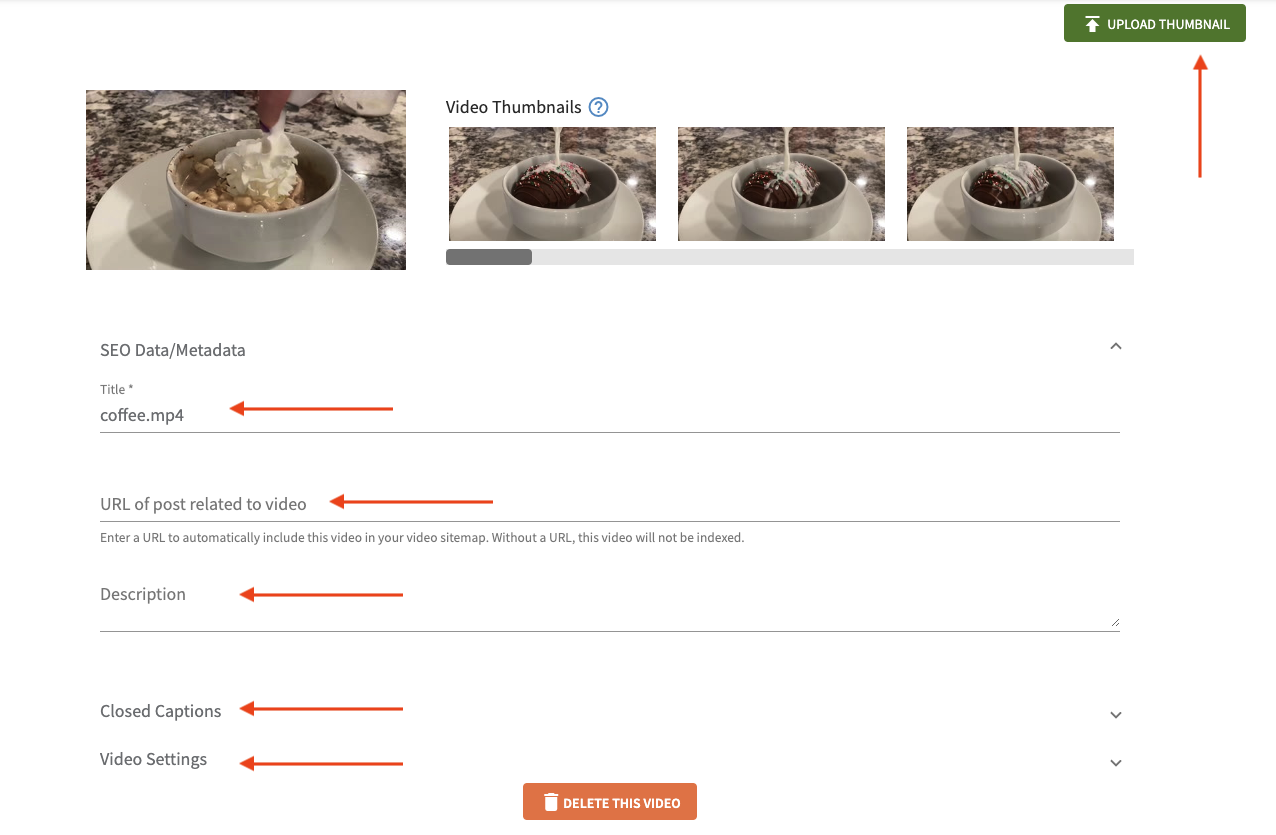 Title
The video title is used for video metadata for SEO and helps you search your videos in your dashboard, so use a relevant keyword.
You should always fill out the video title, but you don't have to actually show the title for your video to get the SEO benefits.
We recommend not displaying a title for your video player for higher revenue, but if you do show a title, this is what will display at the top of a Sticky video player.
Please note: Video titles and descriptions cannot contain the following special characters:
" (double quote)
' (single quote)
[ ] (open or close brackets)
URL
Add the URL of the post on your site that relates to this video. A URL is required for the video to be included in your video sitemap.
If you display the title wrapper for the Playlist player (not recommended), the video title will link to the URL you enter here, allowing viewers to click through to the post.
Description
The description you enter here is important for video metadata and SEO, so include relevant information and keywords.
Closed Captions
Upload a closed caption file to make your video accessible. More details here.
Video Settings > Add to Playlist
Under Video Settings, you can create a new playlist or select a previously made one. Read more about playlist management here.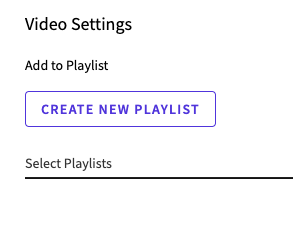 Video Settings > Publish Start Date/Start Time
If you choose a publishing date/time in the future, your video won't go live on posts where you've embedded the video or in your video playlist until this date. The time zone is your local time.
Video Settings > Exclude from video sitemap
Check this box if you don't want this particular video included in your video sitemap. This box will
be checked by default if you don't specify a post URL for the video.
Save video details + settings
After editing video details and updating settings, make sure to save any changes at the bottom of the page.
Please note: If you edit the title or description after you've already embedded the video on your site, you'll need to replace the current embed code in the post or page with the updated code from the dashboard.
How to embed videos
Follow these instructions to embed videos in a post or page on your site.
Managing uploaded videos
From the Videos page, add or remove individual videos from your video playlist and manage the tags for a video. Just hover over a video to see these options, or click within the Tags or Playlist columns.

Use the search function to find certain videos and click the arrows in the column headers to sort by Title, Duration, Published, or Playlist.
Bulk options for video management
When you select multiple videos (up to 50), you'll see these bulk options:
Add/remove videos from a playlist
Add/remove tags
Add closed caption files (up to 10 videos at once)
Delete videos