If you plan to use Google Web Stories, we recommend creating a new data stream in your GA4 property, excluding your Web Stories traffic. Since these pageviews aren't monetized like the rest of your site, excluding this traffic in your data will allow your RPM calculation to be more accurate and representative of your ads' performance.
The steps below outline how to create a new data stream. While this is our recommended method, you're welcome to use a completely separate GA4 property for your Web Stories. Both methods will work, but a separate stream simplifies cross-domain traffic tracking between your Web Stories and your main website. It's up to you and your data needs.
How can I view my Google Web Stories traffic?
Curious about how much Web Stories traffic you're getting? In your GA4 account, navigate to Engagement > Pages and Screens Report. From there, search for "/web-stories/" (or any variation of "/web-stories/" that your plugin uses in your URL).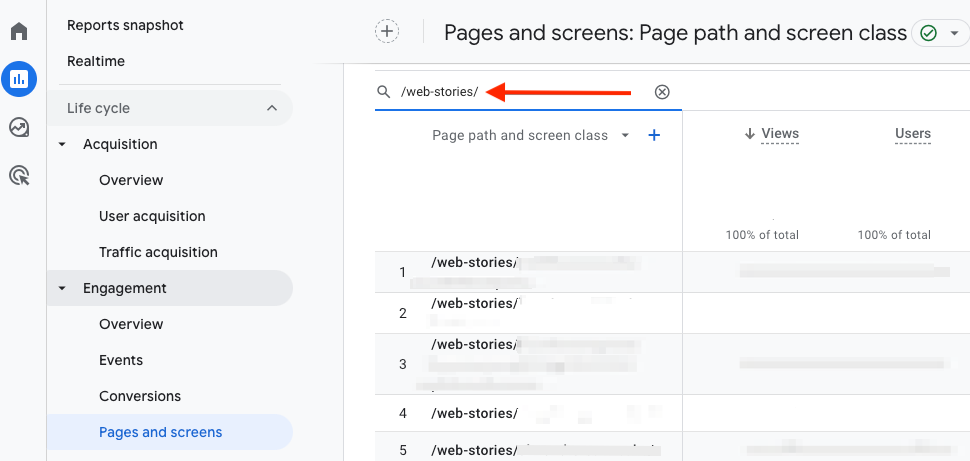 How do I filter out my Google Web Stories traffic in GA4?
First, you'll need to follow the steps below to create a new data stream within your existing GA4 property.
Step 1:
In your GA4 account, go to Admin, and click on Data Streams underneath the blue 'Create Property' button.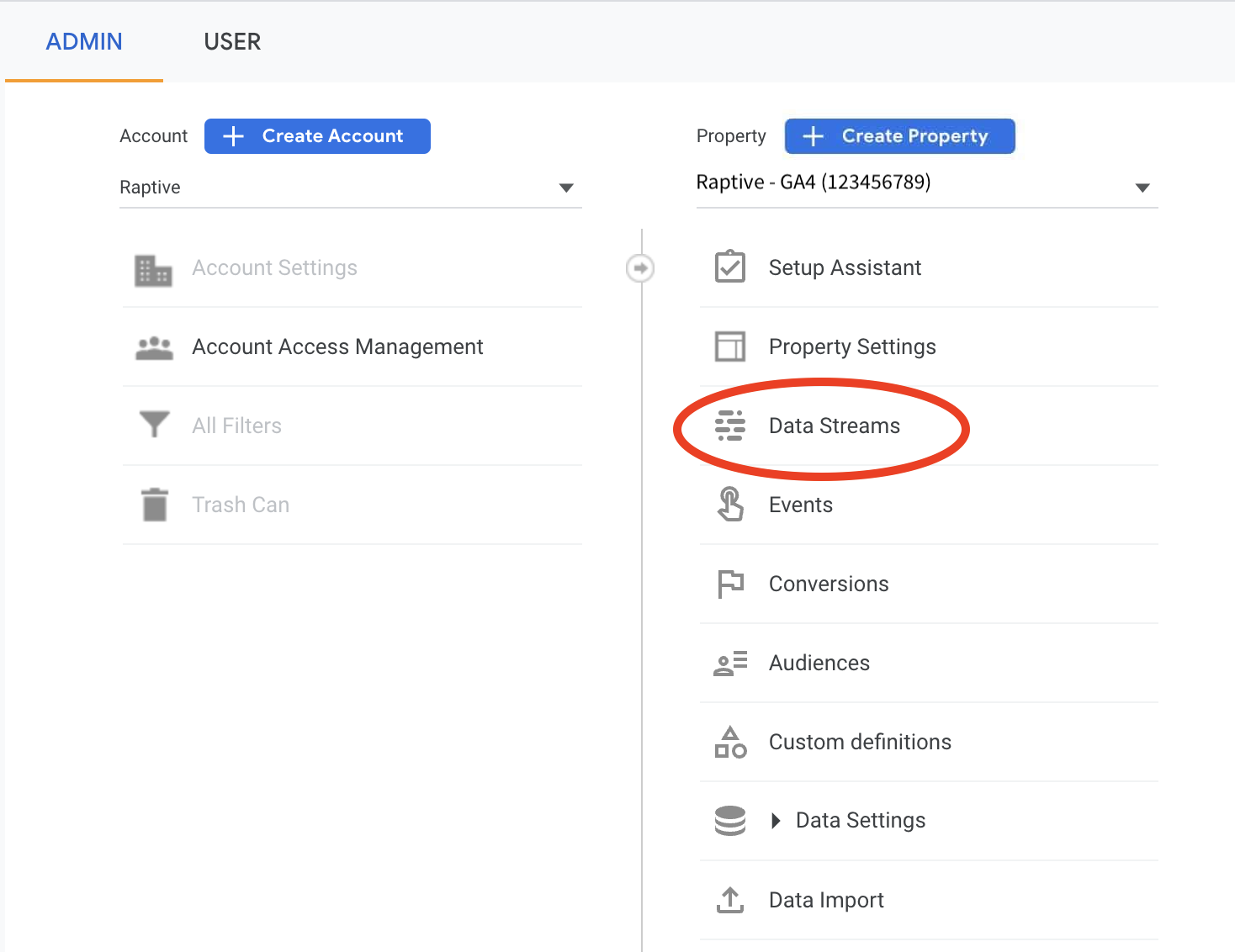 Step 2:
Click the blue 'Add stream' button on the Data Streams screen, select the Web option from the drop-down, and click Yes in the 'Notice' pop-up.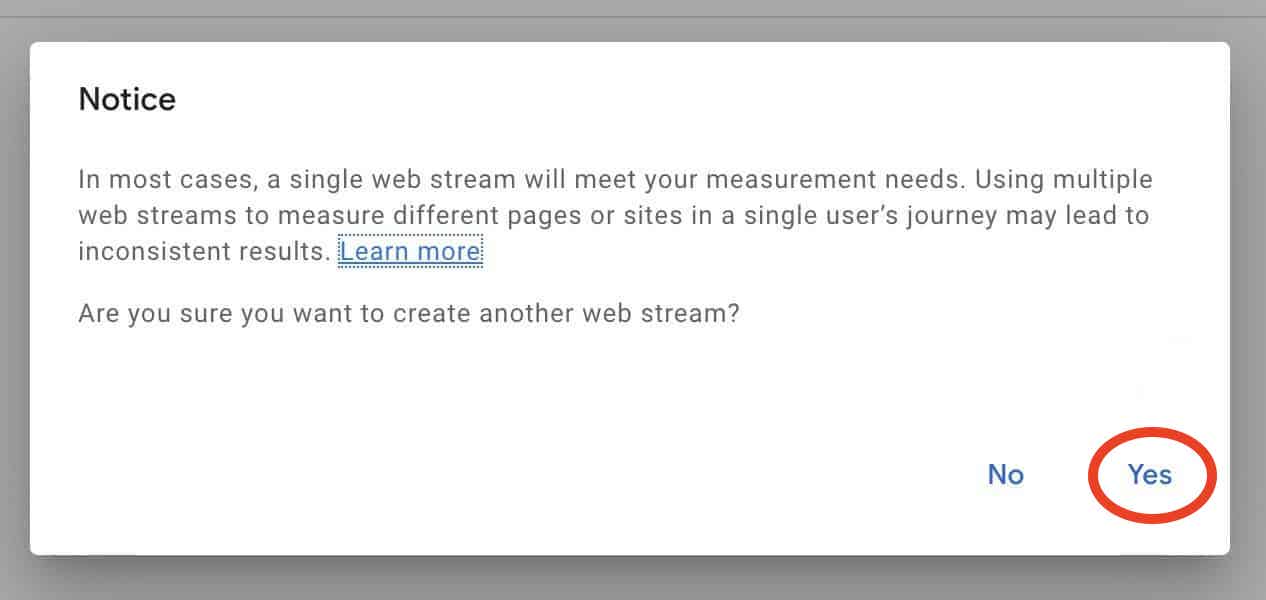 Step 3:
In the Set up your data stream popup, enter your URL, give the stream a name like Web Stories GA4, and click the 'Create stream' button.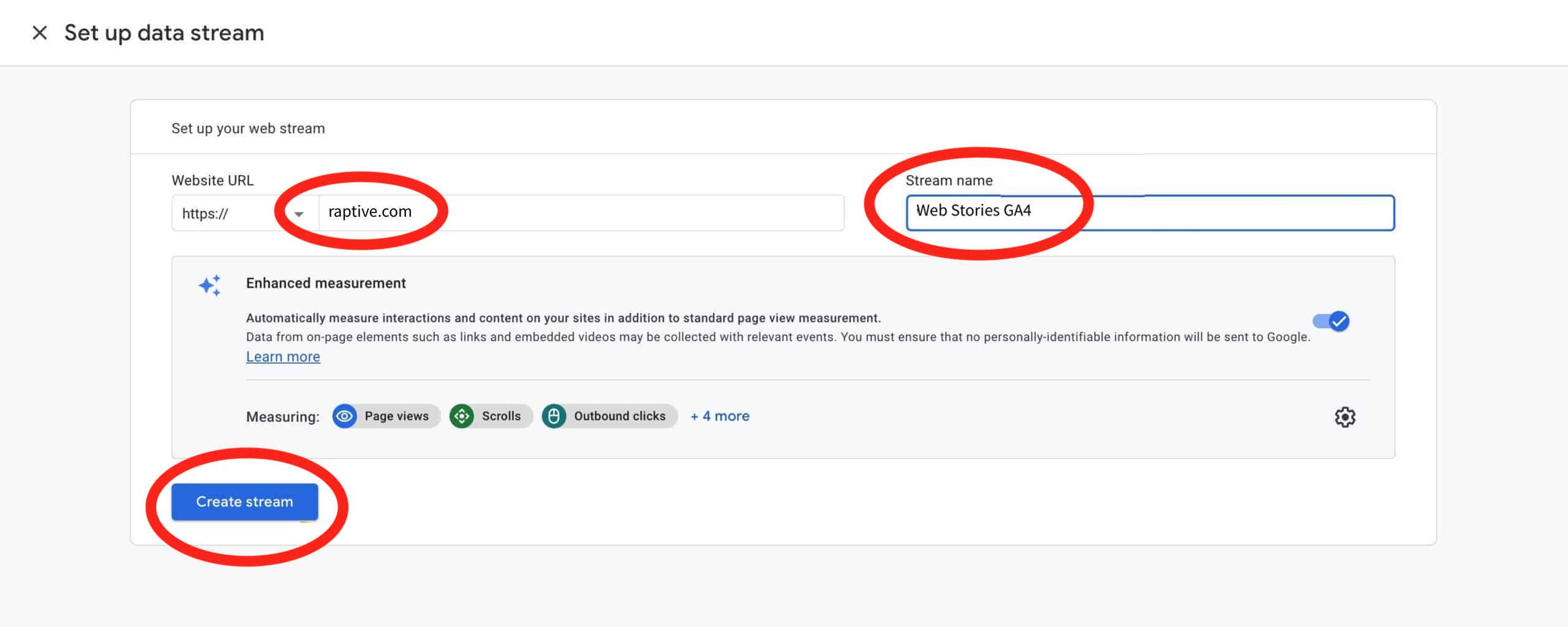 Step 4:
Copy the Measurement ID for that Data Stream from the next screen.
Next, you'll need to add that new Measurement ID to your Web Stories Plugin
Just so you know, if you're using Site Kit, you'll need a slightly different implementation. This guide by NerdPress has a helpful video tutorial.

If you're not using Site Kit, please go to Step 5 below.
Step 5:
In your WordPress dashboard, go to Plugins > Installed Plugins, find your Web Stories plugin (make sure it is updated to version 1.33.0 or higher), and click the Settings link.

Step 6:
In the Google Analytics field in the Web Stories settings, enter your new GA4 Measurement ID and click the Save button (it's okay to replace a legacy Universal Analytics Measurement ID in that field).

Step 7:
Lastly, please reach out to us at support@raptive.com and let us know that you've set this up, and we will ensure we pull the correct data stream into your Raptive Dashboard.
Run into any hiccups? Reach out so we can help!