There are several places in your Raptive dashboard where you can view different video earnings reports and see how much your videos are making.
The first place you can see your total video earnings is in your Video Earnings widget on the Earnings Overview page of your dashboard. This widget breaks down earnings by video player type.
You can also view total monthly video earnings on the Earnings Sources page. You'll find video earnings totals broken out each month in the "Custom Video Player" line once you've earned $1 or more from video on your site.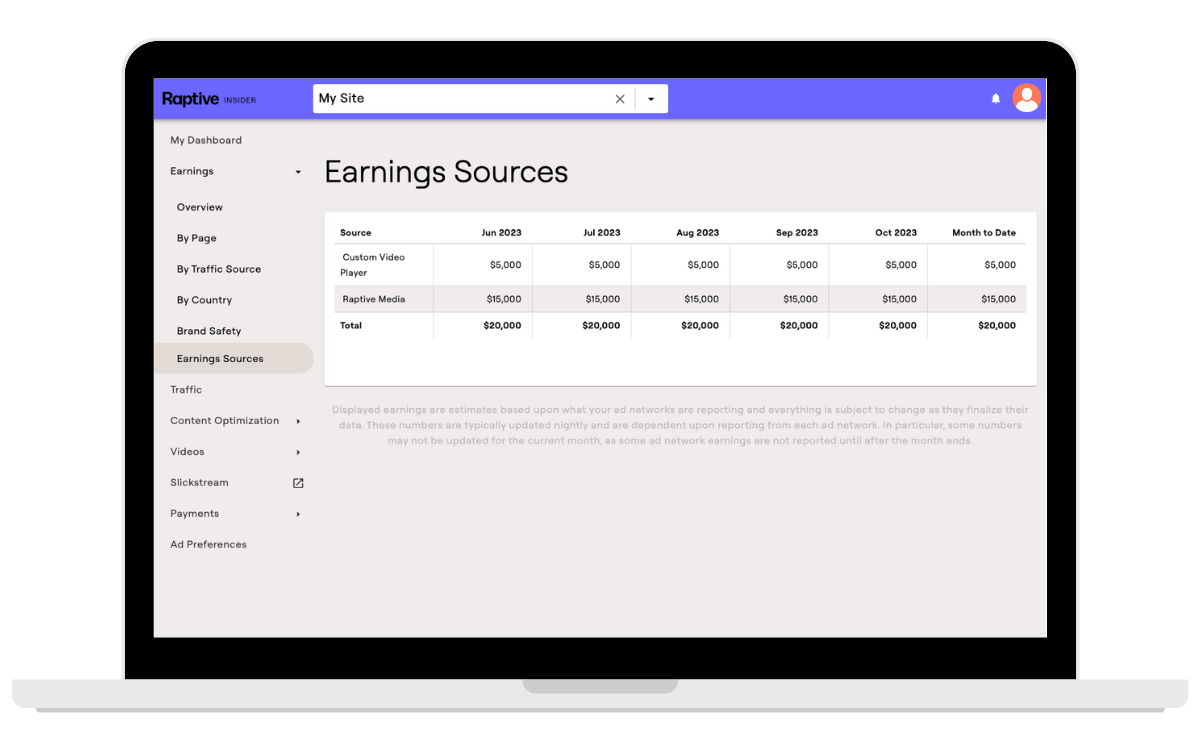 Finally, view a snapshot of total video earnings for the last 30 days on the My Dashboard page.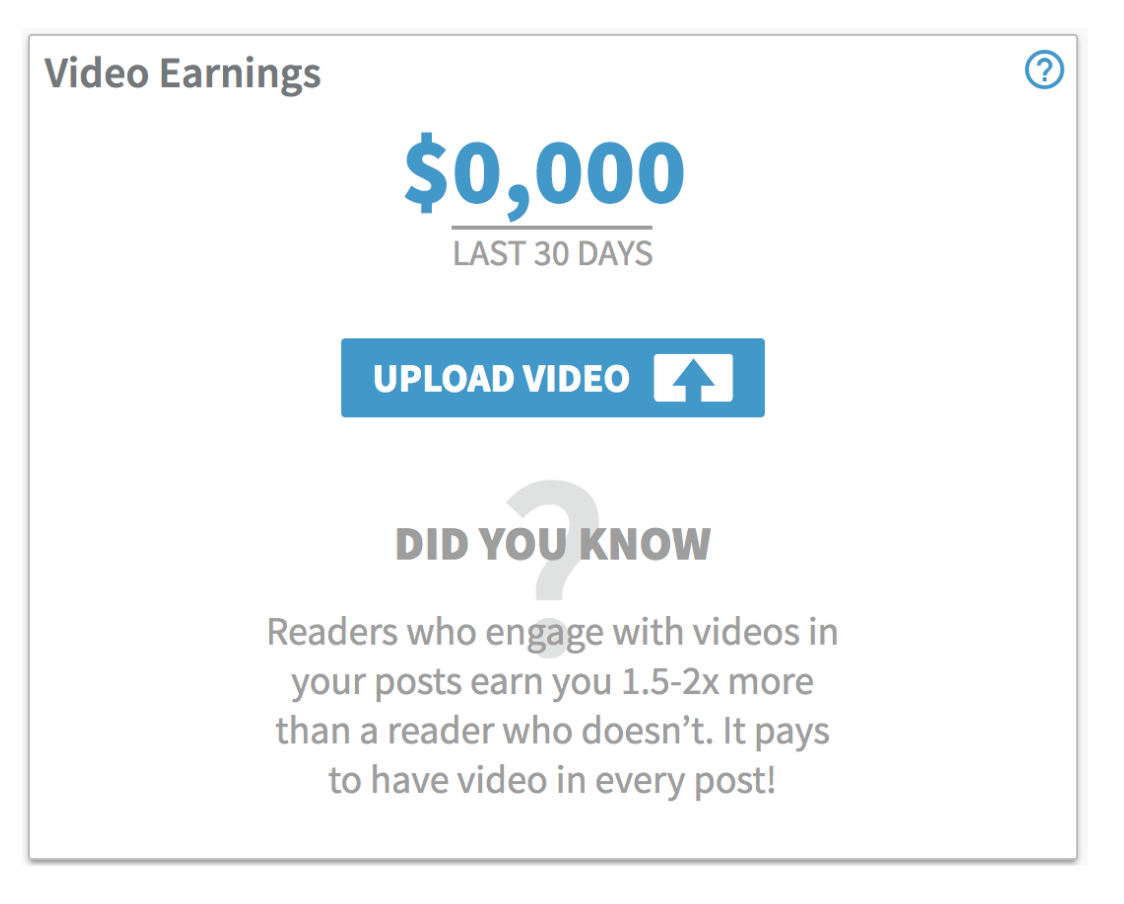 Don't see the video upload option in your dashboard, or want to start using a Raptive video player? Reach out to our team so we can set that up for you!
Are my video earnings included in my total earnings each day?
Yes! Your video earnings are included in your total earnings, RPM, and Page RPM in the dashboard each day, and pay on the same net-45 schedule as your Raptive Media earnings.