When you partner with Raptive, you receive a custom-designed ad layout that's uniquely optimized for your site design. Your ad preferences, site structure, viewability, and traffic all come into play when choosing the best ad placements for your site.
If you ever want a refresher on the ads running on your site, you can check the 'Earnings by Ad Unit' widget in the Earnings tab of your Raptive dashboard. This widget shows you each main ad placement we've set up for your ad layout.
Header ad
Primarily found on: Desktop, tablet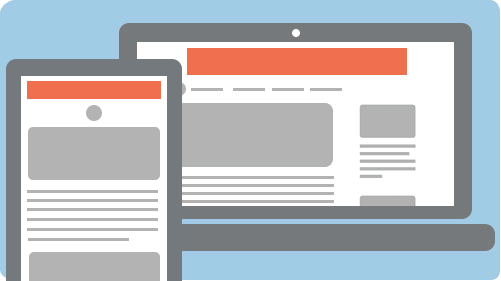 Sometimes called a "leaderboard ad," the header ad is a long rectangular ad that appears at the top of a website.
Although the header ad doesn't have the highest viewability (a measurement of how well the ad is seen by your site visitors) since readers can quickly scroll past it, we're often able to negotiate premium campaigns with Raptive advertisers directly targeted to the header ad that you can only get because you're an Raptive publisher!
Sidebar ad
Primarily found on: Desktop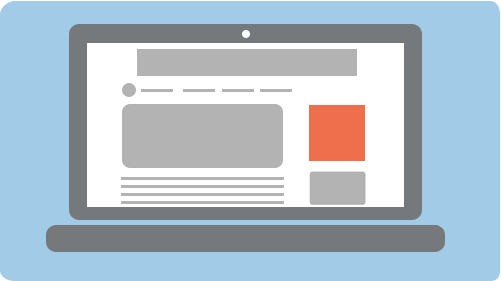 A sidebar ad runs in the — you guessed it! — sidebar of your site.
The top of the sidebar used to be the gold standard for sidebar ad placement, but now viewability determines where the ads will earn the most money, so we work with you to find sidebar locations that are the most viewable to your readers.
Raptive sidebar ads are typically open to several different ad sizes to ensure the most competition for each spot in your sidebar. A sidebar that is at least 300 pixels wide ensures your sidebar can display the highest paying ads.
Sticky Sidebar ad
Primarily found on: Desktop
The sticky sidebar ad is an ad at the bottom of your sidebar that "sticks" to the top of the screen and scrolls with the reader. Due to its high viewability, it can pay 2–7x better than a non-sticky sidebar ad.
The sooner a sticky sidebar ad comes into view and begins scrolling with a reader, and the longer it's able to scroll, the better it pays!
Enhanced Sticky Sidebar
If you've turned on the enhanced version of the sticky sidebar ad, rather than one ad sticking in the sidebar, the ad is replaced by the next sidebar ad and is a taller creative with higher CPMs. The ad sticks as visitors scroll, displaying highly viewable ad impressions, earning 3-5% higher RPM than the normal sticky ad behavior.  
Content ad
Found on: Desktop, tablet, & mobile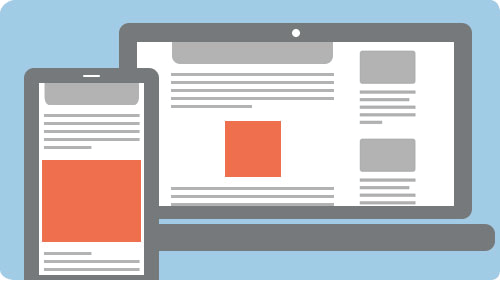 These highly viewable ads appear inside the body of your posts on desktop, tablet, and mobile, usually between paragraphs.
Raptive ad placement technology intelligently spaces ads throughout your content based on the Coalition for Better Ads density guidelines, to maximize your ad earnings AND keep sites reader-friendly! Our ad partners prefer this conservative approach to content ads — in fact, when a new site joins Raptive from another ad management company, we're often able to dramatically reduce the total number of content ads and still make more money overall.
Content ads are especially valuable on mobile, since your sidebar ads don't run there!
Recipe ad
Found on: Desktop, tablet, & mobile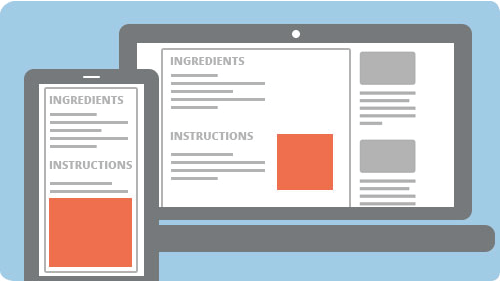 A recipe ad is an ad that shows up inside the recipes on your site. Readers tend to spend a lot of time viewing a recipe's ingredients and instructions, so an ad placed inside the recipe box is extremely viewable and pays very well.
You don't need to be using a recipe plugin to take advantage of a recipe ad — if you share how-tos on your site using a consistent, structured format, we can target an ad to appear next to the ingredients/materials list and instructions.
Sticky Footer ad
Found on: Desktop, tablet, & mobile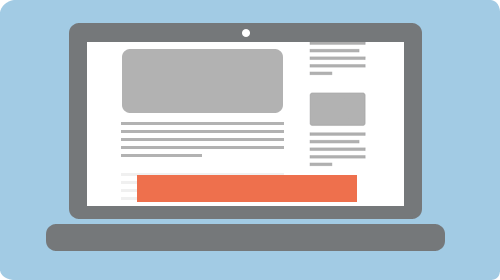 The sticky footer ad sticks to the bottom of the page while your reader scrolls down, making it one of the most viewable and valuable ad units you can run on your site.
In fact, it can increase the "viewability score" of your whole site with advertisers and can open the door to higher-paying ads in your other ad spaces as well!
The sticky footer ad has an 'X' at the top right so readers can close it, or you can choose to remove your sticky footer close button, to increase earnings.
Video ads
Found on: Desktop, tablet, & mobile
Raptive offers a variety of video players to monetize your video content! Here are our players:
The Related Player - you'd embed this player in your content when you have a video related to a particular post

The Playlist Player - this plays on any post or page of your site and is not specific to the content of the page it appears on

The Sticky Outstream Player - the player that only runs video ads, and sticks to the bottom of the reader's screen
Click here for a more detailed breakdown of our different video players and how to add them to your site.
Highly-viewable ad types
Our latest ad types we've rolled out are designed to increase the viewability of your existing ad placements, which means they are extra valuable to advertisers, and high-paying for you! When these ad types serve, they will display in the ad placements already active on your site — the number of ads on the page will stay the same. Check out the FAQs on each type to learn more!
Interstitial ad (desktop and mobile)
Comments ads
If your comments get lots of engagement, we can insert ads nicely spaced between your comments. These don't generate a ton of impressions, but often have strong viewability and can help you earn from all the time you spend moderating those comments.
In-Image ads
We no longer offer in-image ads as they don't pay enough to justify their invasiveness.
Ad experiences we don't allow
These are examples of the kinds of ads we DON'T run here at Raptive because they create a poor user experience, and, while they may boost revenue short-term, can ultimately hurt your reputation with advertisers in the long run.
An aggressive number of content ads. We always set a maximum number of content ads customized for your unique site experience. Because they are inserted based on screen scrolls, shorter posts will always display less than the maximum.
Video ads that autoplay sound.

In-image ads that take over the entire image.
Prestitial ads (the large ads that cover the entire screen on mobile or desktop and have a countdown before or after the video ad).
Ads that cover more than 30% of your content on any device.